Three days of mountain bliss in Golden, BC, Canada.
September 20-22, 2019
Join us on the trails of the Northern Rocky Mountains for three full days of amazing trail running. No matter your taste in running, the Golden Ultra has something for you.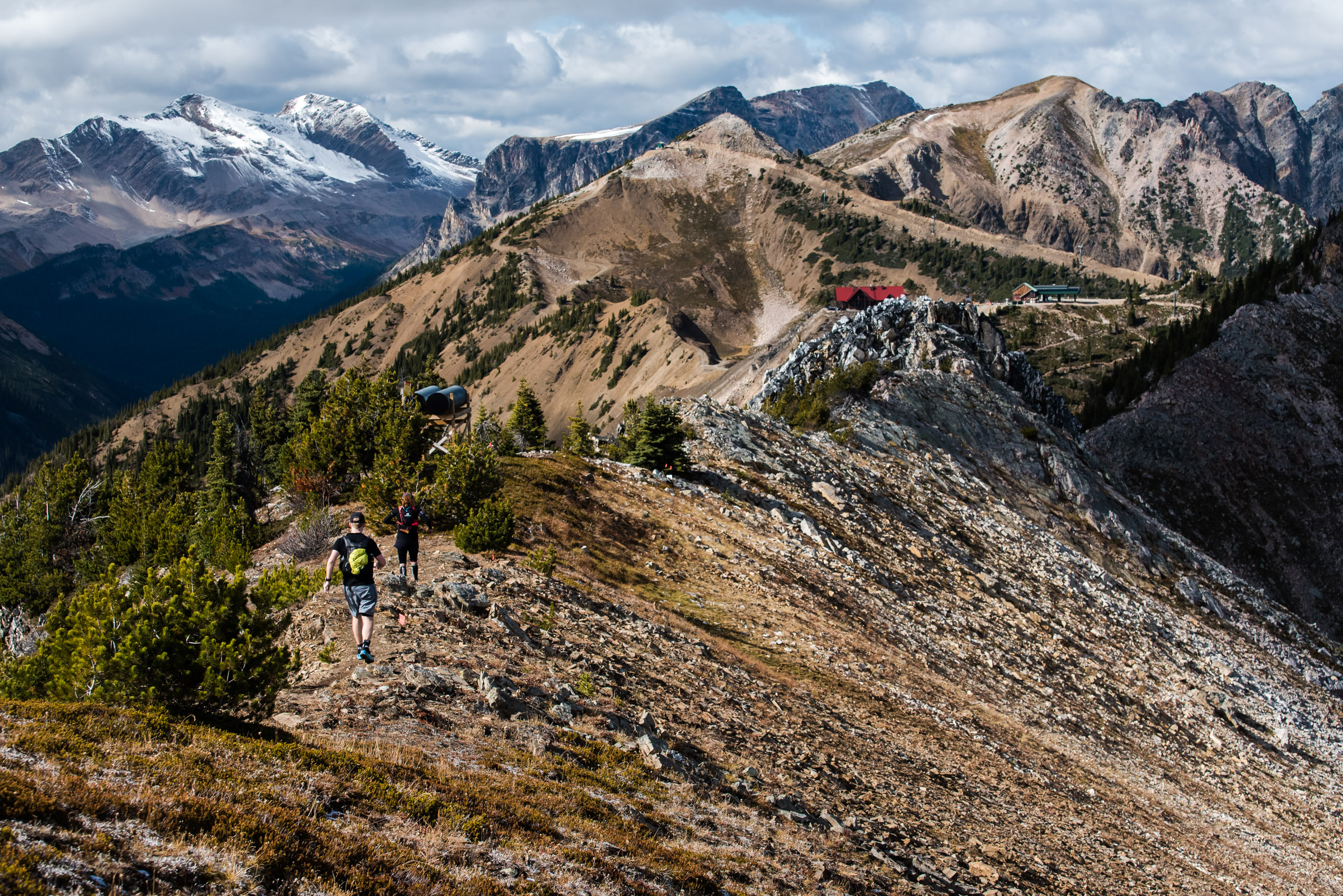 "Only those who risk going too far, can possibly find out how far one can go." - TS Eliot
Golden Ultra
The big challenge. The full pull. The one you want to do.
Designed to challenge you in all types of mountain running the full Golden Ultra starts with a vertical km, follows it with the 60 km SkyUltra, and finishes with a trail half marathon. It's not fast running, but it sure is beautiful.
Half Pint
Not ready yet? Know you don't like long runs? Here's an option.
The Half Pint hits all of Golden's best single track in more manageable bite-sized runs. Starting with a 3 km climb at Kicking Horse Resort, the second day is a sweet 30 km and your final stage is a 10 km victory lap close to town.
Mix and Match
If you don't have the time or capacity to do all three stages of either the Golden Ultra or Half Pint you can register for any one stage of either. Mix and match to your heart's content.
Getting to Golden
Whilst located in a mountain paradise, Golden is pretty easy to get to, conveniently placed at the junction of two major highways. The local airport is small but if you have access to a private aircraft it's a legitimate place to land.
By road, Golden is only 2.5 hours from Calgary International Airport, 5 hours from Kalispell, Montana, or 4 hours from Kelowna.
We're accepting registration online via UltraSignup.com. Prices are all listed in Canadian Dollars and include tax and processing fees.
Event

Ultra 120km
Full Pint
Half Pint
Blood (5 km)
Climb (3 km)
Sweat (60 km)
Conquer (30 km)
Tears (22 km)
Cruise (10km)
Price (USD)(approx.)
$260
$255
$255
$77
$77
$135
$115
$92
$77
Price
(CAD)
$340
$330
$330
$100
$100
$175
$150
$120
$100
Registration includes all the basics of a great event:
custom, locally-sourced participant registration package,

finish awards for each stage,

finisher t-shirt and glassware for all stage run finishers,

well marked courses,

fully stocked aid stations, and

great running.
You can add some extras to make the experience even better including:
Professional photography package (memories second to none)

Accommodation package (let us take care of some of your trip planning)

Massage (pre-purchase your vouchers so we organize enough people to care for your legs. You won't regret it